BE PREPARED! ATLANTIC HURRICANE SEASON STARTS JUNE 1:
Hurricane season is upon us! The time is now to prepare!
Hurricanes occur in the Atlantic Ocean and the Caribbean Sea. Certainly, there are other areas of tropical storm activity, but those storms carry other names. The tropical storms that occur in the Pacific Ocean are called typhoons and in the Indian Ocean and southwestern Pacific, they are referred to as cyclones.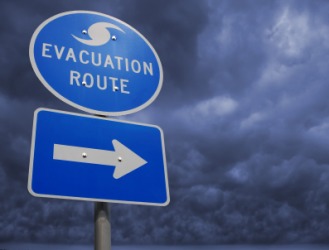 Officially, the U.S. hurricane season is defined as June 1st to November 30th of each year. The ending date has been progressively moving later in the month of November from 2008 into 2009 and 2010.
These dates have been set to include 97 percent of all major hurricane days and 79 percent of all tropical storm days. As a guess, these dates are fairly reliable but there are always exceptions to any rule. Hurricanes have hit in the months of May and December in the past.
The early part of the hurricane season is usually mild but hurricane activity begins to pick up by the mid part of August. The peak part of the season is usually September.
Your location may influence possible months for experiencing a hurricane. Some experts say that the western Caribbean experiences most of its activity and intensity during the period of mid-September through until the end of November. If however, you are located along the Atlantic coast your peak is a bit earlier in the season, mainly between mid-August through mid-September.
So with all that Lingo going on, here is my two cents:
After going through my very first Hurricane I have added to my kits and altered my plan just a bit! As anyone should do when you are making your own kits for any disaster!
There are many lists, guides and websites to check out! FEMA, RED CROSS, Local news stations, generally give out guides or can print them off online. I have given lists back in August 2011 along with links, not going to redo that.
First and for most know what is going on around you! Know what the weather is like and what is "coming". Sign up for alerts from the weather channel, local news, NOAA, etc. You can follow all on twitter, facebook, and some even by email. You can get apps for your smart phones and sign up for alerts to come to your phone.
Things I am going to do this year, is have a few more things to do for groups to do, like games, puzzles, books to read, etc. We have no young children but one thing I noticed last year was when you have a group of 20 somethings that are used to be "entertained" by electronics it can be hard for them to not be bored!
I will be getting more glow sticks to have in the house, one for each room for a week! Even when the power goes out for a bad thunder storm they come in useful!
WATER! yes water and ICE! I am buying water by the cases, a few cases each week. I will also buy a few gallons of water. I will be making Ice chucks as the summer goes on! Always need ICE after the power goes out.
Propane for the BBQ. Need to have plenty and maybe even an extra one for the season.
Food, everyone needs food. Last year I planned and cook the day before the hurricane hit. That was the best thing I could do! Made a turkey that we had for dinner the night before, day of hurricane we had turkey sandwiches, and the next day I make a turkey soup with dumplings. a little 10 pound turkey fed 6 people for 3 meals! So prepping food the days before a hurricane is to hit is a very good plan! As always food that is easy to prepare with out a lot of work, fuel, water, is best for when with out power.
Anyway I can go on forever on things. Bottom line is if you are on the coast and you are in a hurricane area prepare now. Get your family ready for the season. Put your mind at ease and get your kits together!